#GivingTuesdayNow is May 5
(Click here to see the e-mail version of this post.)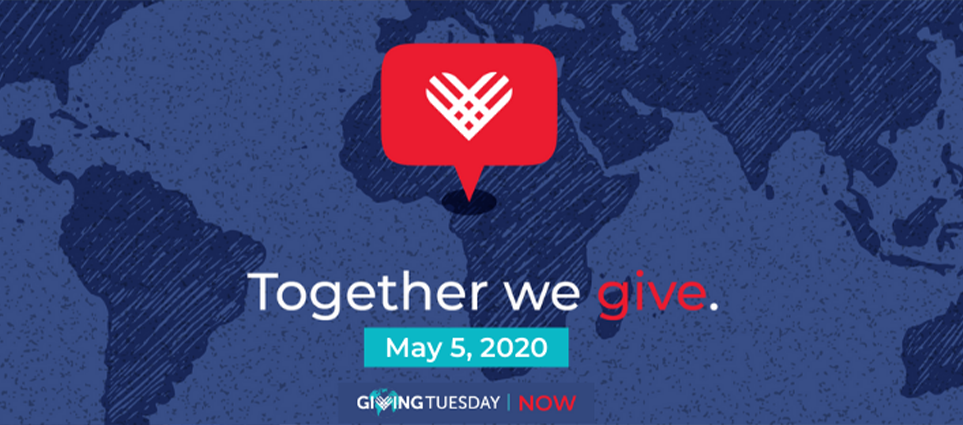 SIFAT needs your support more than ever. Tomorrow, through #GivingTuesdayNow, your donations can help SIFAT continue our ministry to those in need throughout the world during this COVID-19 pandemic.
#GivingTuesdayNow is an additional day of global giving and unity, when our supporters can show their generosity in a number of ways.
Two generous donors have pledged $25,000 in matching funds to double your gift. Please join them in helping SIFAT during this crucial time — no gift is too small.
4 Ways You Can Participate in #GivingTuesdayNow
1. Donate to SIFAT
Last year, SIFAT celebrated 40 years of Sharing God's Love in Practical Ways! By donating to SIFAT on #GivingTuesdayNow, you will help us meet an urgent financial need caused by COVID-19. Stay-at-home restrictions and concern for safety and health made it necessary to cancel or postpone all upcoming international teams and campus events, possibly until 2021.
SIFAT is open — we are still working with our graduates and their projects, planning programming, and other required daily tasks. We have all joined together to keep one another safe by working at home as much as possible and taking necessary precautions to flatten the curve. Now, we need you to join with SIFAT to provide the crucial funds needed to keep the SIFAT ministry alive.
2. Schedule a Future SIFAT Event
We look forward to welcoming groups and teams back to SIFAT's campus and to our international project sites. Although your plans in 2020 may have changed, we can start planning events now for later this fall or 2021. Our staff will work with you to create a customized retreat for any age group, and we can reserve dates for 2021 mission teams to Bolivia and Ecuador.
3. Share Your SIFAT Experience
Everyone needs a smile and encouragement during this time. Share one of your favorite memories of an experience with SIFAT on your social media. Remember to tag SIFAT and use the hashtag #ShareSIFATNow. Encourage your friends and family to participate in #GivingTuesdayNow.
4. Commit to Pray for SIFAT staff, projects and programs
Help SIFAT by keeping us in your daily prayer time. You can follow our prayer guide prompts in this email, or you can choose a part of SIFAT with which you have a personal connection or experience. Your prayers are heard and are such an encouragement to SIFAT.
How to Give
1. Donate Online.
Go to www.sifat.org/donate for ways to give to SIFAT. You may be redirected to our PayPal page. Remember SIFAT's legal name is Southern Institute for Appropriate Technology.
2. Donate by Check.
Mail your gift to the SIFAT office and designate it #GivingTuesdayNow.
SIFAT
2944 County Road 113
Lineville, AL 36266
Weekly Prayer Prompts
Monday – Pray for our staff.
So far, our staff and their families are healthy. Pray for safety and endurance
Tuesday – Pray for an international project.
We have ongoing projects where teams serve in Bolivia and Ecuador, as well as our support of Agape in Uganda. Our approved graduate projects are in many countries.
Wednesday – Pray for a training graduate.
Pray for health, safety and strength for our graduates serving in hard places. Pray for their ministries to thrive and that they can continue to implement their training effectively.
Thursday – Pray for our campus.
Our campus is a special place where many children and youth have their eyes opened to the daily struggles that most of the world face. Pray that we are able to reopen soon and continue to provide mission awareness experiences for people of all ages.
Friday – Pray for our international training.
We continue to make plans and coordinate with nonprofits, universities and potential students. Pray that these relationships that are full of promise for the future come to fruition. Pray for hope and confidence as our graduates implement their new skills in their communities.
Saturday – Pray for your local church.
SIFAT has many ways that churches can become more involved with SIFAT. Pray that doors are opened for you to help your church have SIFAT as part of your missions plan.
Sunday – Pray for our graduates in closed countries.
Having church services at home is normal for some of our graduates. Pray that these alumni continue to be bold in their faith and a light in their communities.