Learn & Serve: Summer 2013 Spaces Still Available!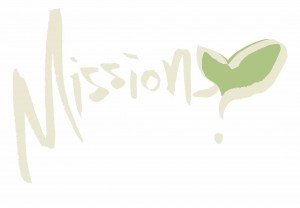 There are still remaining spaces at SIFAT's Learn & Serve Summer 2013 Experience!
This summer at Learn & Serve, the topic of "Missions" is being discussed.  Missions is an increasingly popular topic in today's churches and youth groups. We are all interested in how to foster more "missions-minded" congregations and empower people to serve others.  SIFAT was founded for this purpose– to help empower leaders from developing countries to meet their basic human needs.  This summer at Learn & Serve, we will dive into the idea of missions from a Biblical perspective to examine our motivation behind service.  God's incredible love for us is why we are called to serve those around us. This idea should be at the forefront of our missions, but we sometimes forget the connection.  By reexamining this connection our view of missions may change– loving those around us may mean those in material poverty around the world or members of our own family, or both! We will look at these ideas through the lens of our experiential learning activities to not only examine our view on missions, but also challenge students to step into the lives of people around the world to better understand the needs and feelings of those we seek to serve.
The 4-day, 5-night Learn & Serve Summer Experience takes place each week during the summer (excluding 4th of July week), see our upcoming session dates below:
Session 2: June 9-14 Booked Full

Session 3: June 16-21

 REMAINING SPACES AVAILABLE! 

Session 4: June 23-28

REMAINING SPACES AVAILABLE!

Session 5: July 7-12

REMAINING SPACES AVAILABLE!

Session 6: July 14-19 Booked Full

Session 7: July 21-26

REMAINING SPACES AVAILABLE!
Please email learnandserve@sifat.org to learn about pricing information for each of these weeks, or visit our Learn & Serve page to learn more!
Due to a large number of SIFAT summer staff, we are able to offer a better adult:student ratio requirement. This summer, we ask for a minimum of 1 adult for every 15 students for group registrants.  Please note that
we also offer individual registration
, so anyone interested in participating can attend!
Please don't hesitate to contact us  if there is anything we can do to assist in making this opportunity a possibility for you! We are willing to help in any way we can.