48: A Slum Experience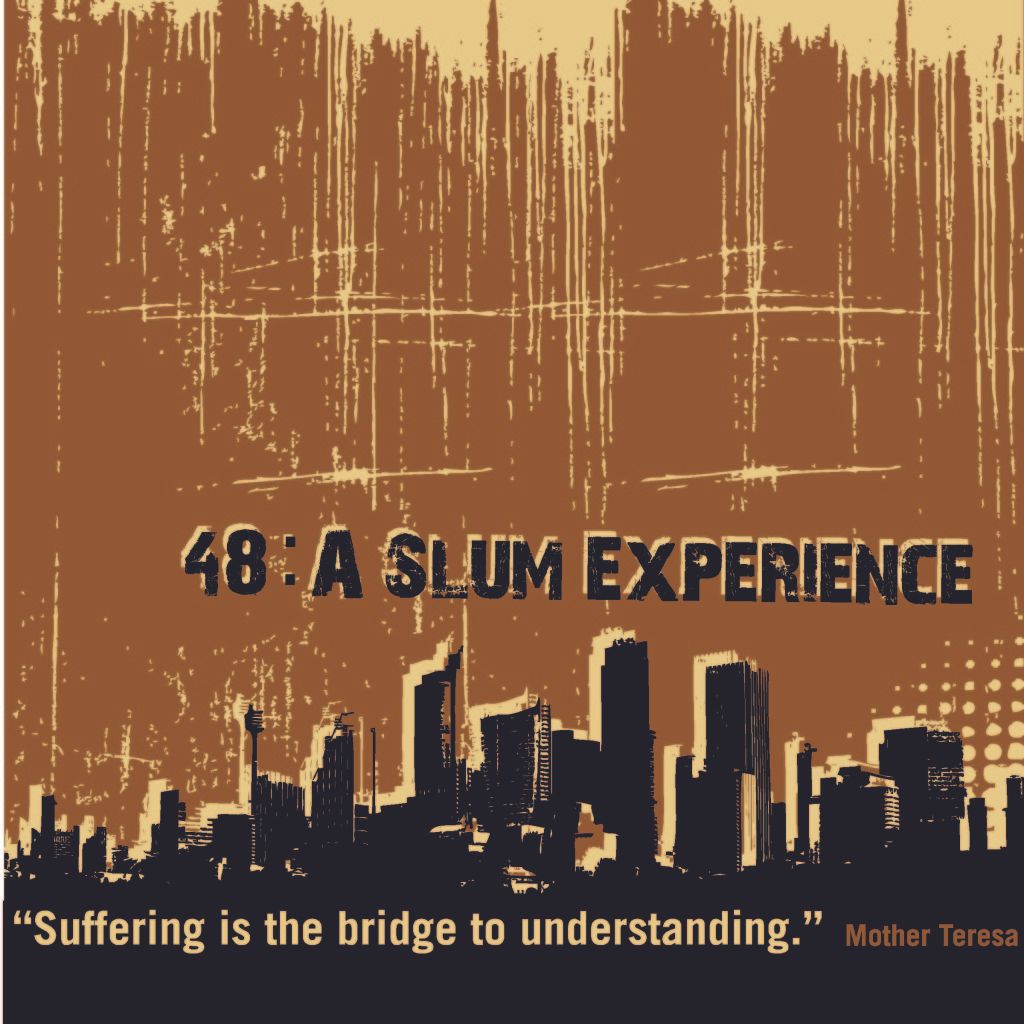 By 2011, one-sixth of the people alive will be living in an urban slum. By 2030, that number is expected to double. Imagine, a third of our world living in a slum village somewhere around the world.
As more people move from rural villages of our world into dense cityscapes, they face many challenges while seeking the life-giving opportunities that a city can afford them. Where will they find work? Where will they find food? Where will they sleep?
SIFAT invites you to experience how millions in the world are living today. They have names. They have faces. They are real. Their stories are much like ours…we are just in different places…until now.
Your youth or college group can spend 48 hours in our urban slum on Jan. 15-17, 2011 (MLK, Jr. holiday weekend). The retreat costs $48 per person and includes a t-shirt. For more information or to register your group, please e-mail Mary MacInnis at learnandserve@sifat.org.
Connect with Comments: Did you attend 48: A Slum Experience last year? If so, how did it impact you? What parts of the experience stood out the most?