Training – Field Study: An Outsider's Perspective
Our May Field Study is currently being held on SIFAT's campus May 12-25. Sarah Murphree, SIFAT co-founder Sarah Corson's great-niece, is a participant this year. She will be blogging about her experience and giving readers a glimpse of what types of appropriate technologies and community development topics are being presented, as well as a look into who some of the participants are.  A 2012 graduate of the University of Tennessee, Knoxville, Sarah recently directed and produced two short films, one taking first place in the 2013 Nashville Film Festival. She is currently working on her third film, a documentary about Camp Koinonia.
I pulled into SIFAT Sunday afternoon preparing to attend the 2013 SIFAT Field Study. I was thrilled I was getting to attend the two-week program, but questions flooded my head as I made the drive from Nashville, Tenn., to Lineville, Ala. Who would teach us about international affairs? What would the people be like? Where would we stay? What would we eat? As I passed red dirt roads and luscious trees, doing my best not to get lost with so few road signs, I looked at the beauty around me and thought this won't be so bad.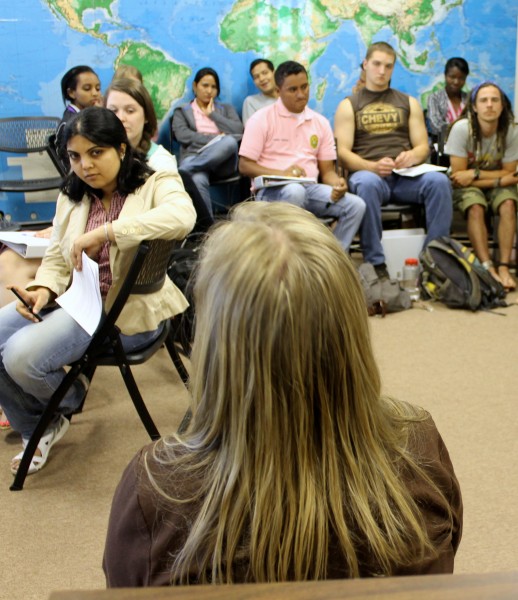 In Alabama, the trees grow tall, the green grass stretches for miles and the blue skies radiate from above. This land was beautiful. When I pulled into SIFAT, the roadside beauty I drove past only enhanced. SIFAT sits among tall pine trees, bountiful gardens, green grass and a soothing creek rushes through the camp. No matter what the coming days held, nothing could take away the beauty of what surrounded me at that moment.
Upon my arrival, I was greeted by Kathy Bryson, SIFAT's international training director, but better known to me as my second cousin. She guided me to registration and showed me to the Lodge where I would sleep for the next two weeks. The Lodge was nothing like I envisioned. It was a spacious building and magnificently cozy. There was a giant living room filled with perfectly cushioned couches, inspiring quotes were displayed along the wall and flags from various countries hung from the ceiling above. There was a kitchen and a large space in the center for meetings. This is great, I thought to myself. How often does one get to sleep in a dorm with other people from various countries around the world? Probably not too often.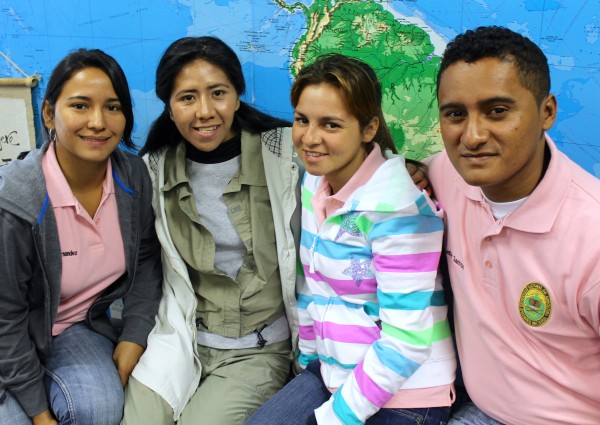 After settling into the Lodge, I made my way to the cafeteria, where all the participants were meeting for dinner. As we entered the cafeteria, I looked around at the faces around me. There was such a variety of cultures and ethnicities present. There were people from Honduras, Haiti, Zimbabwe, Bolivia, the Congo, the Philippines, Canada, Eritrea, Nigeria, India, Nepal, Sudan and the United States. People from so many different backgrounds, so many different cultures all under one roof coming together for a common passion – to find ways to eliminate world hunger. Martha Mead once said, "Never doubt that a small group of thoughtful, committed citizens can change the world; indeed, it's the only thing that ever does" I highly doubt Martha was referring to such a variety of cultures, but perhaps even we could prove Martha wrong.
After dinner, we went to the Education Building to get to know everyone better and prepare for the training. After going over the itinerary for the upcoming days, we headed next door to become more acquainted with one another. We sipped hot tea and coffee, mingling around the room. As I learned the names of the other participants, it was evident these next two weeks would be more than just an enriching experience. It would be an unforgettable two weeks, filled with lifelong friendships, insightful information and knowledge needed to make a difference in the world. What struck me even more about each participant was their willingness to do something about hunger in Third World countries.
Often times, you hear people say I want to make a difference, volunteer or help starving children in third world countries. Many times, these people never make it an hour outside of their hometown, but this was different. Here I was in a room with not just talkers, but doers. I had traveled six hours to be here, but some had traveled thousands of miles for this opportunity. Each person was so passionate about helping others, humbling themselves and making a difference in the world. It was one of those moments hard to describe in words, a moment where you take a step back and think, wow, I'm very blessed to be here, surrounded by so many passionate, good-hearted people. A moment I would cherish forever.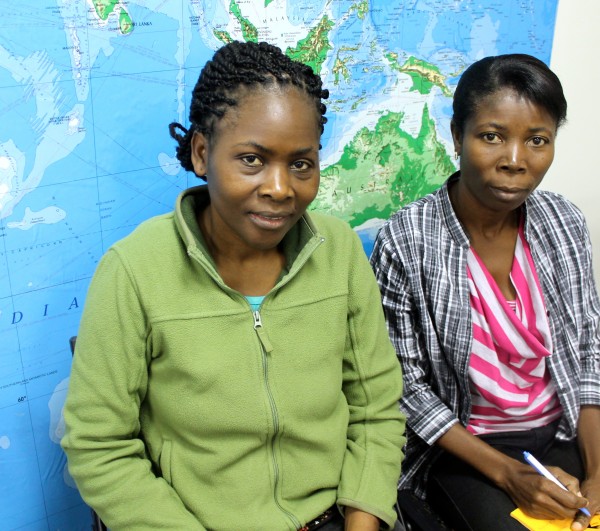 There were Hindus, Muslims and Christians. There were Asians, Africans, Latin Americans and North Americans. There were college students, mothers, fathers and single workers. There were people speaking Spanish, French, Creole, English and other native languages. All of us coming together for a common cause – to make the world a better place than we had left it.
Manuel, a young man in his twenties, had come from Honduras to help as a translator could not have said it better, "You know this is what I imagine Heaven to be like. I feel like I am actually in Heaven right now. All these people here are so wonderful, each one of them has such a great heart and are actually doing something about the problems in our world. You don't see that everyday." Manuel was right. SIFAT was more than an organization of committed individuals from around the world. Like Manuel said it was almost as if a little bit of heaven had come to Alabama.
—–
About the author:
Sarah Murphree, named after her great-aunt Sarah Murphree Corson, is a graduate from University of Tennessee, Knoxville, where she majored in journalism and double minored in theatre and film. After graduation, she worked as a photojournalist with the homeless community of Knoxville, TN, created an eye opening blog for the Sur La Roche Orphanage
after a trip to Haiti and served as a photographer for various organizations, including Camp Koinonia. Sarah recently directed and produced two short films, one taking first place in the 2013 Nashville Film Festival. She is currently working on her third film, a documentary about Camp Koinonia, the only camp in the nation to admit children with multiple disabilities.
This week, Sarah is serving as the photographer for the 2013 Field Study at SIFAT. She is thrilled to get to know her Alabama family more and gain knowledge on the poverty around the world and what solutions can be inhibited to help. Sarah hopes to one day travel the world, making inspiring films to encourage change in our world. In her free time, she enjoys improv, acting, learning about other cultures, dancing and doing anything outdoors.