Worship on the Water 2019
Worship on the Water (WOW) starts this weekend! Sponsored by SIFAT, WOW is a casual, nondenominational worship service held at Lakeside Marina in Wedowee, Ala., Sundays at 9 a.m. from Memorial Day Weekend through Labor Day Weekend. Each week features a different speaker and musician. Whether you are a local resident or a weekend visitor, we hope to see you at WOW this summer!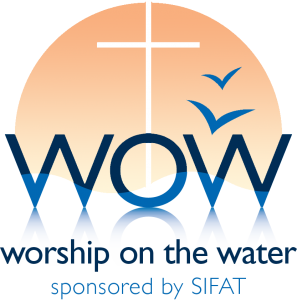 2019 Schedule
Click here to download a printable schedule (PDF).
May 26 – John Ed Mathison / OK2
June 2 – Terry Norman / Alex Hardie and Sam Hardie
June 9 – Sallie Shaw / Jerry Rogers
June 16 – Jamey Walls / David Gilmer
June 23 – Greg Brown / Gospel Expressions
June 30 – Jon Tal Murphree / Barry Waldrep and April Huddleston
July 7 – George Mathison / Homegrown
July 14 – Janice Clark / Witness 4 Him
July 21 – Jimmy Yates / Jerry Rogers
July 28 – Paul Messer / Stephanie Kirby, Gary Hale and Ed Sloman
August 4 – Jacob Wilkerson and Bear Creek UMC Choir
August 11 – To Be Announced (TBA)
August 18 – Holly Woodall / TBA
August 25 – Josh Hickman / Joyful Sound
September 1 – Billy Coleman / Clearvision
WOW FAQs
What do I wear?
It's a casual service – don't feel like you need to dress up!
Where do I park?
If you are arriving by car, please do not park in front of the boat ramp or block the boat storage buildings.
What if it rains?
If it rains, we meet on the covered porch at the marina!
What if I'm hot?
Please take a WOW fan to use during the service, but remember to put it back in the basket when we finish.