Worship on the Water 2020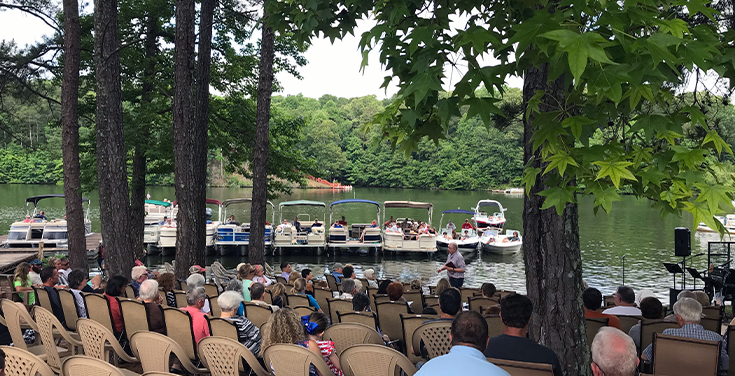 July 22 Update: Canceled for the rest of 2020
We love seeing each of you at WOW on Lake Wedowee during the summer. However, for the protection of everyone on our staff and those participating, we are canceling WOW for the rest of 2020. This decision was not made in haste. We have monitored the rising number of cases in our county and state, read guidelines about group gatherings and church services, and consulted with our board of directors. We do not feel it is wise to resume WOW this summer. We hope you understand, and we are praying that we will be able to host Sunday morning services once again next summer.
Please help us spread the word of this cancellation with your friends and family who make WOW part of their weekends on Lake Wedowee. Come by boat, come by car, come as you are … in 2021!
If you would like to donate to SIFAT/WOW, please use the button below. (remember SIFAT's legal name is Southern Institute for Appropriate Technology).
Questions or need more information?
Call 256.396.2015 during the week or e-mail wow@sifat.org. Follow SIFAT on Facebook and Twitter for regular updates about SIFAT and WOW.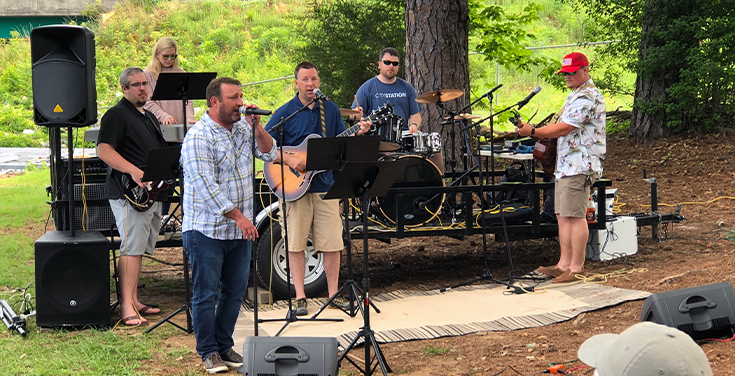 About the Service
WOW is a nondenominational worship service held from Memorial Day Weekend through Labor Day Weekend on Lake Wedowee and is sponsored by SIFAT. Each week features different speakers and musicians. Bring your friends and family under the pine trees or on the water at Lakeside Marina at 9 a.m. each Sunday – we'll see you there!