Tom and Peggy recently traveled to Zambia. While there, they were able to meet the University of Alabama at Birmingham's team of Engineers Without Borders and spend time on the project site. Dave Barnhart, of Trinity UMC in Birmingham, will be helping lead the first SIFAT short-term mission team later this year. Dave joined Tom and Peggy to visit the site and help prepare for future SIFAT teams to stay in Lusaka. Below, Dave shares about his experience with Tom and Peggy in Zambia.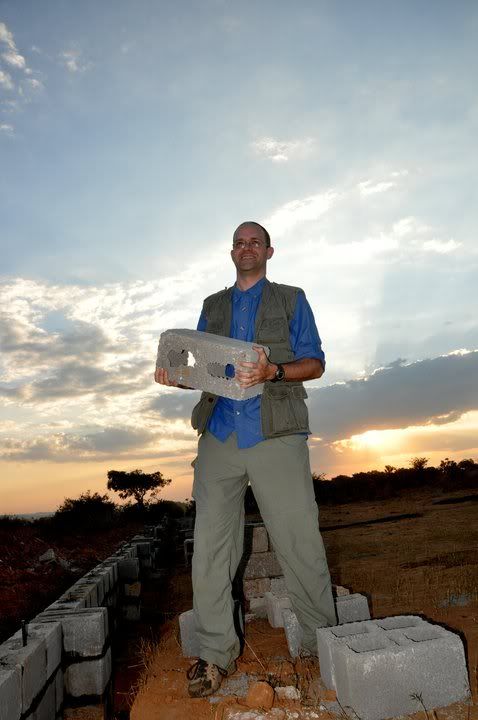 I've always been impressed with the impact SIFAT's short-term mission projects have on the people with whom I travel. When I make comparisons with other mission trips I've been on, SIFAT participants learn more, they have a better experience, and they often get turned onto missions both at home and internationally.
I've had the opportunity to shadow Tom and Peggy the last couple of days to see what goes into laying the groundwork for a successful mission trip. There's a lot of work that mission teams never see! It's like putting together a puzzle, fitting resources together with people and organizations to make a big picture. Only in this case, the puzzle pieces keep changing shape, and you don't really know what the final picture will look like. You simply have to trust that God's got the picture on the front of the box, and when it all goes together, it will be better than we imagine.
When you put together any puzzle, it helps to get the corners and sides done first. EWB and Harbert Construction, the local churches and SIFATÂ have done marvelous work in putting together the first pieces. The past few days we've done some networking with WorldVision, Zambikes and other local potential partners. One of the engineering students told me that he was surprised at how much of the work involves diplomacy and learning how to navigate both local culture and our own.
I'm only here for a short time. I already can't wait to come back.
See Tom's photos after the jump!